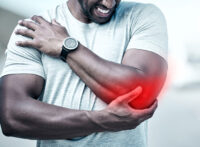 Nonopioid Treatment For Chronic Pain
When you experience pain, whether it's from an injury, caused by an underlying health condition, a result of an accident, or due to another cause, your first thought may be to reach for pain medication. In fact, thousands of people who suffer from acute pain and chronic pain rely on pain-reducing medications to get through their day. While these medications can be effective in providing temporary pain relief, relying on them isn't a good long-term solution.
Relying on pharmaceutical pain medications comes with a wide range of potential risks, side effects, and negative consequences. Our chiropractor in Altamonte Springs, FL, can discuss your options for natural pain management and help you identify the best pain management techniques for your needs. Contact us today to schedule an appointment with our pain management doctor in Altamonte Springs, FL.
Benefits Of Natural Pain Management
Our Altamonte Springs chiropractor offers several natural chronic pain management options that require no surgery, no injections, and no medication. These treatments surpass the effects of simply reducing pain by addressing, targeting, and treating the underlying causes of pain, thus allowing the body to heal faster and restore natural connections. This makes long-term chronic pain relief possible while also providing repair to damaged areas of the body to restore functionality. With our innovative, trusted pain management protocols, patients can improve their quality of life and realize a pain-free lifestyle — all while avoiding the risks, side effects, and consequences of pharmaceutical interventions.
Nonpharmaceutical Treatment Options
Roach Family Wellness offers a variety of advanced nonopioid treatments for chronic pain that require no medication whatsoever. Our chiropractic adjustments use manual manipulation of the spine to restore proper alignment, connection, and communication between the brain, spinal cord, and the rest of the body, reducing pain and discomfort. Spinal and knee decompression uses mechanical traction to gently and precisely stretch the spine and knee joints, alleviating excess pressure from them and the surrounding muscles and tissue, restoring function, and eliminating pain. Electroanalgesia therapy stimulates peripheral nerves in the treatment area and prevents pain signals from transmitting to the brain while simultaneously boosting blood flow to promote greater and more rapid healing.
We also offer a number of neuropathy pain management treatments that may be appropriate for treating and eliminating your pain. Consider the following non-pharmaceutical treatment options for improving your health, treating your pain, and improving your quality of life!
Knee Decompression
Electroanalgesia Pain Management
Laser Therapy
Orthotics Treatment
Soft Tissue Manual Therapy
Ultrasound Therapy
Electrotherapy
Hot & Cold Therapy
Physical Therapy
Erectile Dysfunction
Avoid The Risks Of Using Pain Medication
In contrast with treatments for natural pain relief, prescription pain relievers, such as opioids, and over-the-counter pain medications can provide the benefit of temporary relief from chronic pain, but chronic use of these medications poses substantial risks, including addiction, reduced quality of life, worsening damage or condition, and ignoring the root cause of the pain.
Addiction
Opiates, which comprise a class of drugs that are commonly prescribed to relieve pain, have a high risk and potential for addiction and abuse, particularly when they are taken repeatedly over time. Addiction to opioids is a disease and a serious health problem that can result in medical problems, quality of life issues, and even death.
Low Quality Of Life
Living with any amount of physical pain reduces your quality of life, and physical pain can often result in emotional and mental distress. But taking prescribed or over-the-counter medications to reduce your pain can also reduce your quality of life. It can impede your ability to focus, drive, maintain relationships, and fulfill your obligations.
Worsening Damage
Pain is a natural response within the body that signals there is a problem. Masking the pain by taking medications may relieve the painful sensations, but it also can mask the underlying problem causing the pain. Masking your pain makes the probability more likely that you will worsen the injury, cause further damage, or develop a novel problem.
Ignoring The Root Cause
Medications can temporarily mask the physical pain you experience, but they don't target and heal the root cause of the pain. This means that while the medications, whether they are over-the-counter or prescribed by a physician, make you feel better, they will never treat or relieve the problem itself, creating a system of dependency.
Why Choose Our Pain Management Clinic In Altamonte Springs, FL
Roach Family Wellness is your source for trusted, professional, natural pain treatment and therapies designed to address the root cause of your pain and discomfort and provide you with the highest quality of care possible to treat them. We use the latest technology advancements for the benefit of our patients and their requirements, aiding them in addressing health problems, providing individualized treatments that heal their conditions, and helping them achieve a high quality of life free from the grips of chronic pain and discomfort.
We offer a variety of pill-free, opioid-free, surgery-free, and injection-free natural treatment options performed by our board-certified chiropractor with state-of-the-art technology. Contact our practice today to schedule an appointment for opioid-free pain management!