Dr. Erik Roach – Chiropractor
Dr. Erik Roach grew up on a farm in southern Wisconsin, where he worked in the fields beginning at age five. As a boy, he thought he wanted to make farming his career, but the other farmers in the area discouraged him, pointing out that there were no other farmers with a 4.0-grade point average and that he should become a doctor or something like that.
Since the local chiropractor was his family's primary doctor, chiropractic healthcare was what Dr. Roach was most familiar with, and chiropractic care had always made him feel extremely healthy, despite the rigors of working in the field and being avidly involved in sports. Numerous times the local chiropractor had also helped his father regain mobility after being bedridden due to back pain.
When he was 12, Dr. Roach noticed an information packet from Palmer College in the chiropractor's office waiting room that read: "Send away to find out about becoming a Chiropractor." He did and never looked back. The decision to start on the road to becoming a Chiropractic Physician changed his life.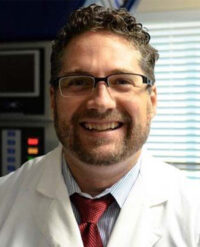 At the University of Wisconsin in Oshkosh, Dr. Roach studied biology and chemistry and did research in microbiology. He received a BS in Biology and went on to Palmer College of Chiropractic in Davenport, IA, the first chiropractic college in America that was started by D.D. Palmer, the discoverer of chiropractic. Dr. Roach spent four years at Palmer College, studying under some of the best doctors in the profession, and is currently working on a post-doctorate degree in nutrition.
Dr. Roach gets regular wellness adjustments and enjoys good health. He eats right, gets plenty of exercise, and maintains his spine – all keys to living a healthy chiropractic lifestyle. The Roach family is glad to be part of the Central Florida community, and Dr. Roach appreciates the opportunity to serve area residents. He continues to strive to be the best Chiropractor in the Orlando area.
Published Author
As an author, Dr. Erik Roach has written his book with his patients in mind.
In addition to pain relief, our integrative family practice provides valuable information and education to help prevent future problems and enable you to lead a healthy life.
Dr. Roach explains how his patients benefit from his skills and experiences in specific chiropractic care, non-surgical spinal decompression, nutrition counseling, massage therapy, and other medical procedures.
Purchase Book